It. Is. Saturday.
Of a long weekend.
Hallelujah! It's Thanksgiving for us Canucks and somehow, when the question of off-call time for the long weekend came up, the other students at my clinic were all "I'm not really doing anything for Thanksgiving" so now I have two days off and I'm going home to see my family, eat turkey and not be on-call.
The thing about being on-call is that it's great, but it also makes you really bloody appreciate being off-call. I had a bit of a long start to the week. Two back-to-back all night labours (and accompanying 24+ hour days) turned me into Zombie Sydney. Waking up after your much needed sleep after being up all night makes you feel like you're very badly hungover, and there's not a whole lot to do except pump some advil and get on with it. One long day and night is manageable. Two is too much.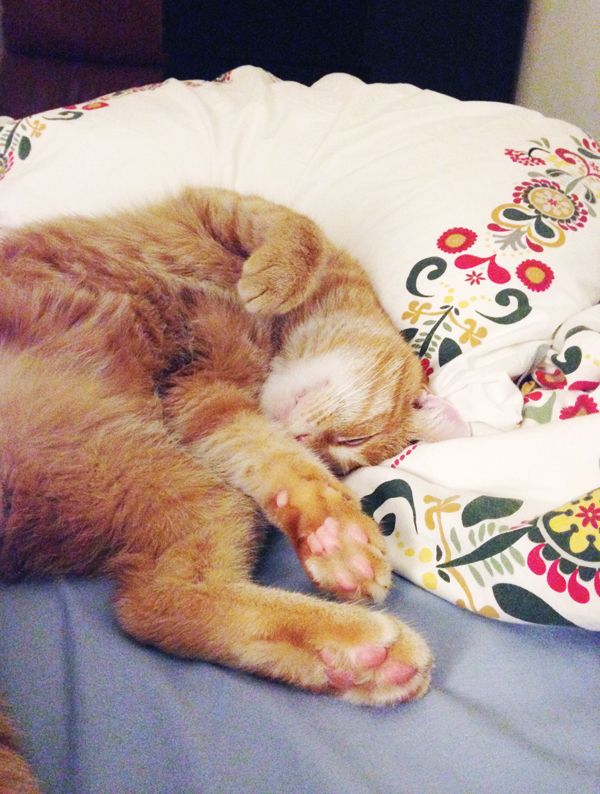 So I took a day. Just a day. One night of uninterrupted sleep and a whole day with my phone turned off. I drove to Waterloo to do work at the one cool coffee shop in Waterloo just because I could. I left my phone at home for a few hours and walked around doing nothing but listening to music. I contemplated having a glass of wine but decided it would probably turn in me into a human garbage can so didn't, but I still considered having one and that's the thing, isn't it?
So week twenty nine. What am I doing with my time? Midwifery stuff and frankly not a whole lot else. Midwifery has an uncanny ability to narrow your focus to only include what's going on in your midwife life. It's a serious skill to learn to do live a full life while on-call. I'm working on it but fear I'm not making much progress. The most I manage is a minuscule yoga practice, reading novels and eating a whole
lotta lentils
. Which is fine, but I kind of want to do more. I just finished listening to
The Happiness Project audiobook
and it has really made me think: what
does
make me happy? And what can I do to make that happen in my life? Thanksgiving is as good a time as any to ruminate on such questions. One thing I know for sure always improves my life is laughter. Real, deep, belly laughter. My preceptor and I went to a meeting in Kitchener yesterday and on our way home were just yaking and chatting about life and really laughing. If I hadn't listened to The Happiness Project I probably wouldn't have been attuned to the goodness of laughter but I am really grateful for that drive. It lifted my spirits and helped buoy me through this week. So I guess what I'm saying is things are good and that despite it's longish start this week was alright.
I think that's all from me for now. Have a fantastic weekend!
Until next time, xo