Happy Friday you guys! We made it through another week, I think we all deserve giant
ice cream cones
and pitchers of beer. You take care of that last part. three more weeks to go in this placement and then some v exciting things are happening in August. More on that later.
Let me tell you about my Canada Day aka that one time I had a Wednesday off from clinic and the midwifery goddesses smiled down on me and nobody had a baby so I got to sleep in and drink coffee. It was glorious.
I finished reading
this novel
and I agree completely with
this review
although would recommend if you want a quick read.
I completely avoided homework, which is biting me in the ass today but it was important for my own sanity at the time, so no regrets!
Tiffany and I spent the whole morning and afternoon lounging and playing with the cat which was awesome but by the time 5pm rolled around we needed to do something. I walked into Tiffany's room announcing the need to leave the house and to just get in the car, which bless her heart, she did. We drove to Elora, which is about 20 minutes away from Guelph and perfectly picturesque and beautiful.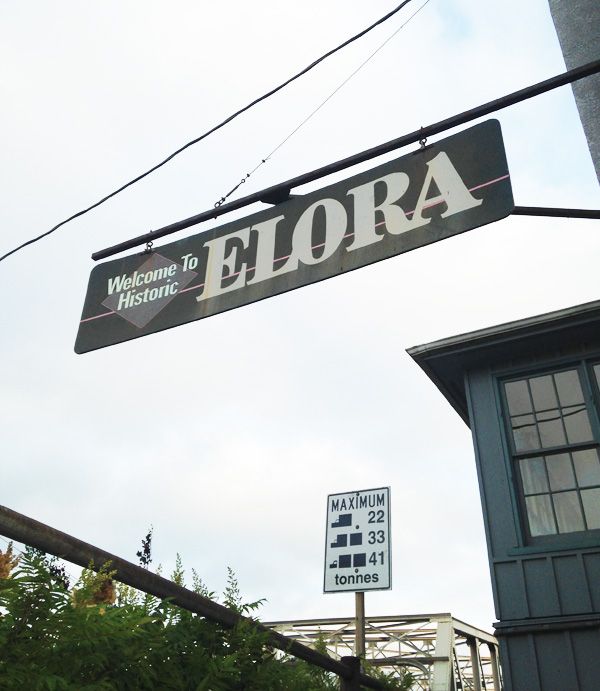 The weather was a bit touch and go so we walked around a bit and then got a bite to eat the the Sheperd's Pub, a spot in the basement of a building where we scored a table right on the river. There is something very satisfying about having a giant burger in a pub. Oh, also, there was the most delicious poutine ever. Like, with real gravy. We have plans to go back to Elora for that poutine alone.
The sun put on a pretty show as we were leaving. We spent pretty much the whole drive home figuring out how to pronounce Puslinch, a township just outside Guelph (you'll never guess how to say it). The answer was finally unearthed on a transcript of a newspaper article from 1958 detailing a council meeting where council members struggled with pronunciation and were corrected by residents. A very worthwhile pursuit on our part.
Overall an enjoyable, low key Canada day.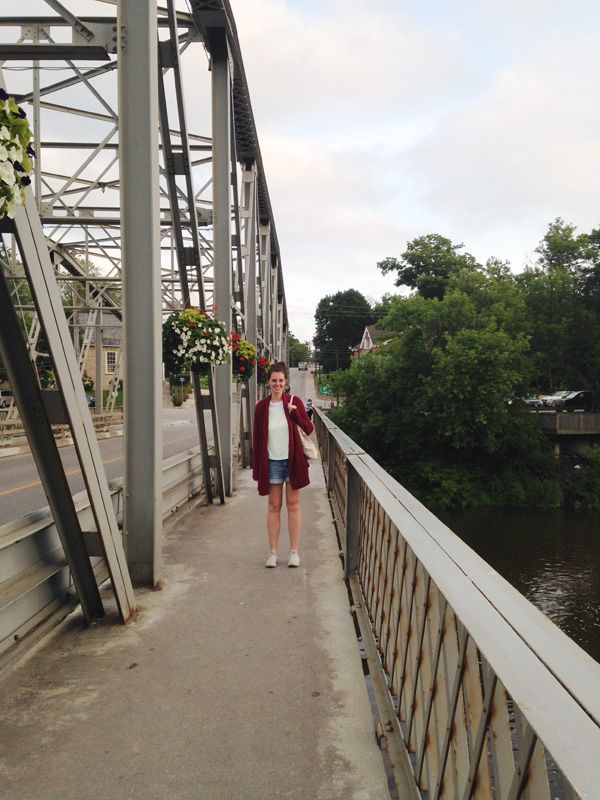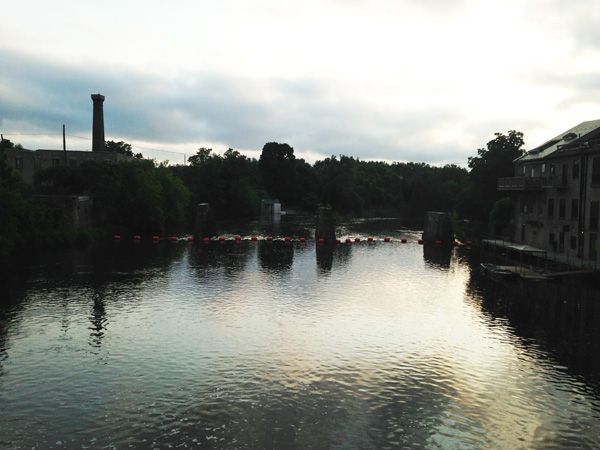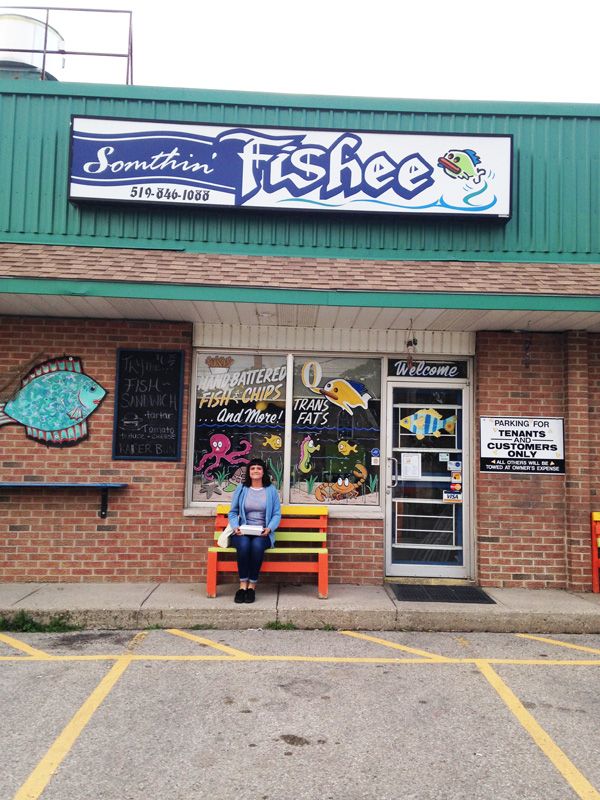 Have a great weekend! xo